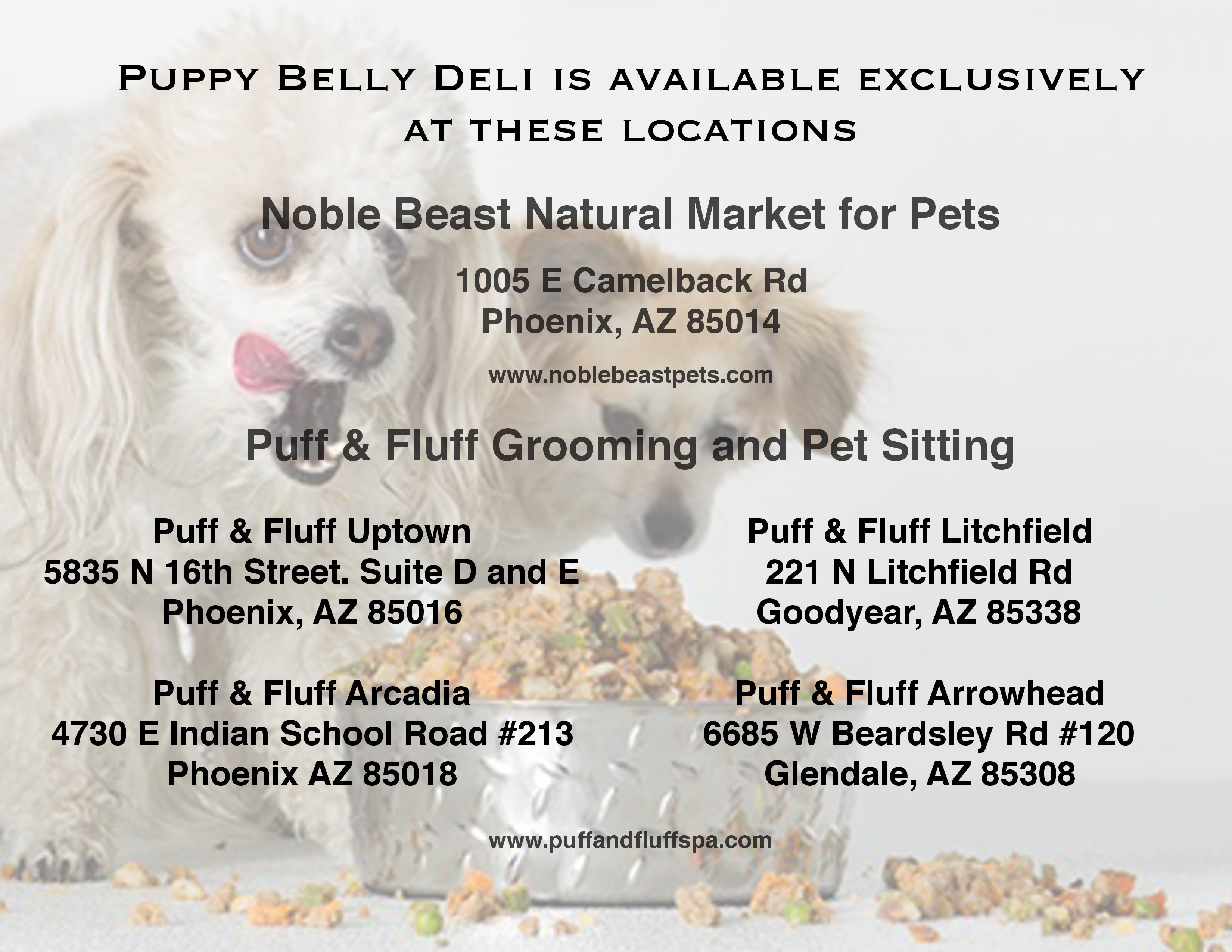 Great nutrition is vital to your dog's overall happiness. However, unlike humans, dogs cannot make their own choices when it comes to meal time. Therefore, it is critical that you give your dog the best nutrition possible. Many dog foods advertise "scientifically engineered nutrition," or other similar claims. However, the ingredients they use are often specifically labeled as "not fit for human consumption."
When you open a can or bag of dog food, is it something that you would consider
feeding to your family? Or eating yourself? Your dog will eat it, but is it the best choice?
Often, the main ingredients in commercial dog food are meat by-products, fillers and preservatives. These products fall far short in providing fresh and high quality ingredients.
The best quality ingredients allow dogs to obtain the most nutritional value from their food.  Ask yourself these questions:
Do you recognize the ingredients? Doesn't your dog deserve to enjoy real, all-natural food without preservatives, hormones or additives?
Where are the ingredients sourced? Are they safe? Do they originate from countries that may sacrifice safety and quality to lower the cost of the product?
How far did this food travel to get to my store… and how long has it been sitting on the shelf?
Providing meals made from the highest quality ingredients, cooked gently and packaged to retain maximum nutritional value, is a healthy and easy thing to do for your dog. Your dog's love improves your life.  Feed them well and improve theirs.
Follow us on Facebook.  Just click on the paw!